Drawing & Dimension(mm):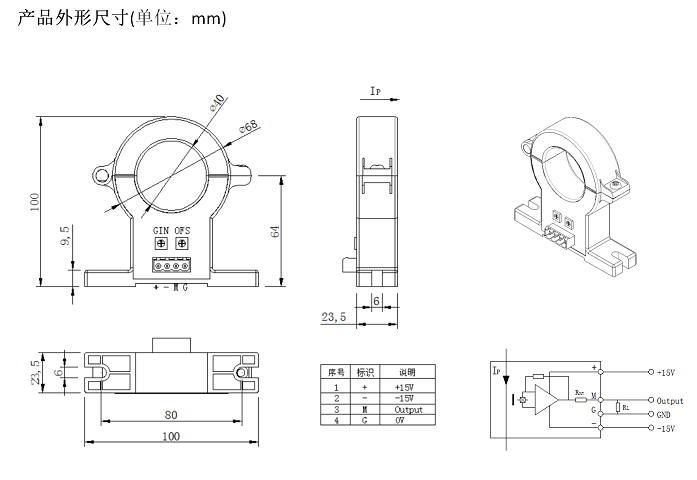 Notes:
1. Size error: ±1mm;
2. Primary aperture: φ40mm;
3. Output terminal: 2EDGVC-5.08-4P, Mating plug: 2EDGK-5.08-4P;
4. The IP indication direction is the positive direction of the current, OFS is the zero adjustment, and GIN is the output regulation;
5. Incorrect wiring may cause damage to the sensor.